The Studio of Lisa Woodruff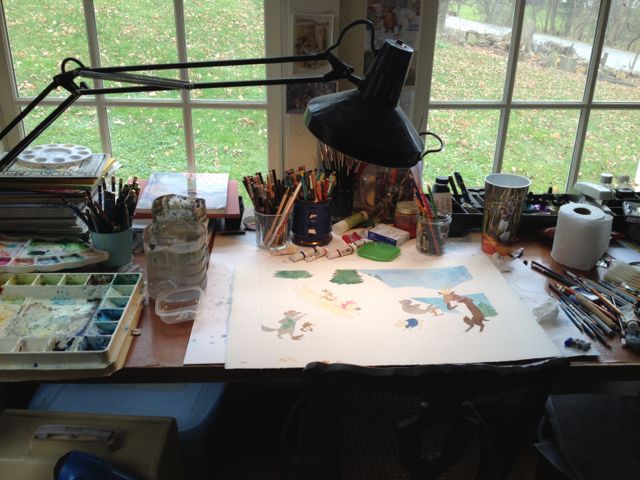 Today you can check out the studio of children's book illustrator
Lisa Woodruff
. Lisa has illustrated 18 children's books including
Ten on the Sled
.
Publishers Weekly's
ShelfTalker
has a great article and tour of her studio. You'll even get to see a sneak peek of the upcoming snowy adventure,
If It's Snowy and You Know It, Clap Your Paws!
It looks like another great collaboration with
Kim Norman
! Just follow this
link
.
I'm planning on making this a regular fixture for Fridays on this blog. If you see a great studio tour you'd like me to link, just let me know. Or if you have a studio you'd like featured take some photos and I'd be glad to conduct an interview myself and feature you here!
Here are a couple of studio tours and interviews I've done in the past. Behind the Snowflakes:
Jennifer Thermes and Chris Gall.
They too were snow inspired. As part of the 2007
"Blogging for a Cure"
auction and fundraiser, the
Seven Impossible Things Before Breakfast
, or
7-Imp
blog, featured
interviews of all
the artists who created snowflakes for the event. Guess who was on that list then too? Yup. Lisa Woodruff.